Who are we?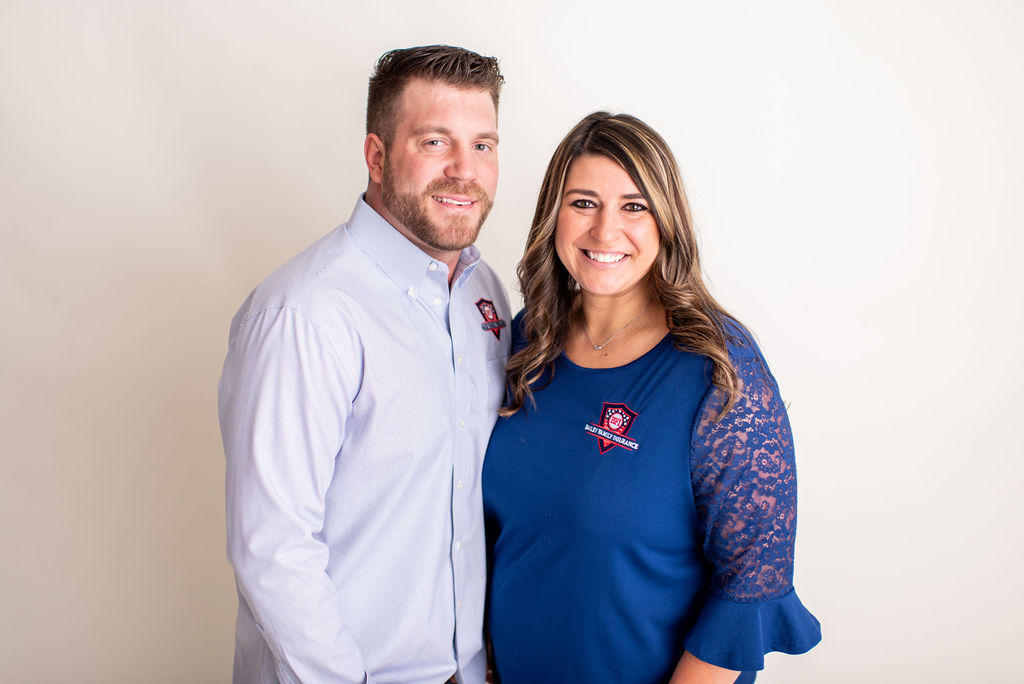 We are a new aged, never before seen agency that levels the power of people and technology in today's world, to generate new prospects and services.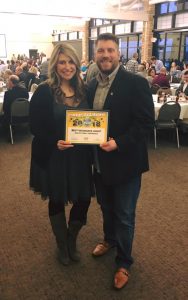 By opening our own independent insurance agency, we have the power to make a better impact on our community and help each client establish safety for their future and to set their lives up for security and success. It's given us the chance & the power to help our fellow neighbor improve their futures and take care of their loved ones.
We are excited and determined to make this vision a realization, and follow through with our mission, together.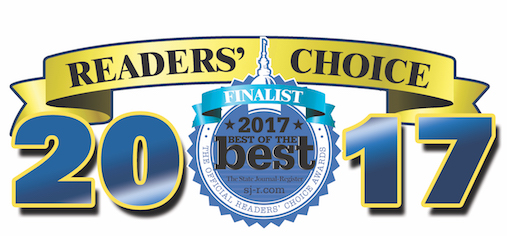 Fun Facts.
– We have over 30 carriers, and find the right coverage at the best price for you
– We make the companies compete for your business, we're like the Priceline of insurance, we do the shopping for you!
– They all have different appetites, so we match up their niche with your unique insurance needs!
– Mark has been in insurance since 2010 and came from a claims background, to where he's seen it all, and tells you exactly why you do or don't need a coverage – -its an educational process and we guarantee you'll know more than when you called / came in!
– We're in Springfield, located at 3013 S 6th, between Thornton's Gas Station and Mel O Cream on 6th near Stevenson – you can come by anytime, or we can do everything over the phone/email – we're here to work for you in whatever way is most convenient!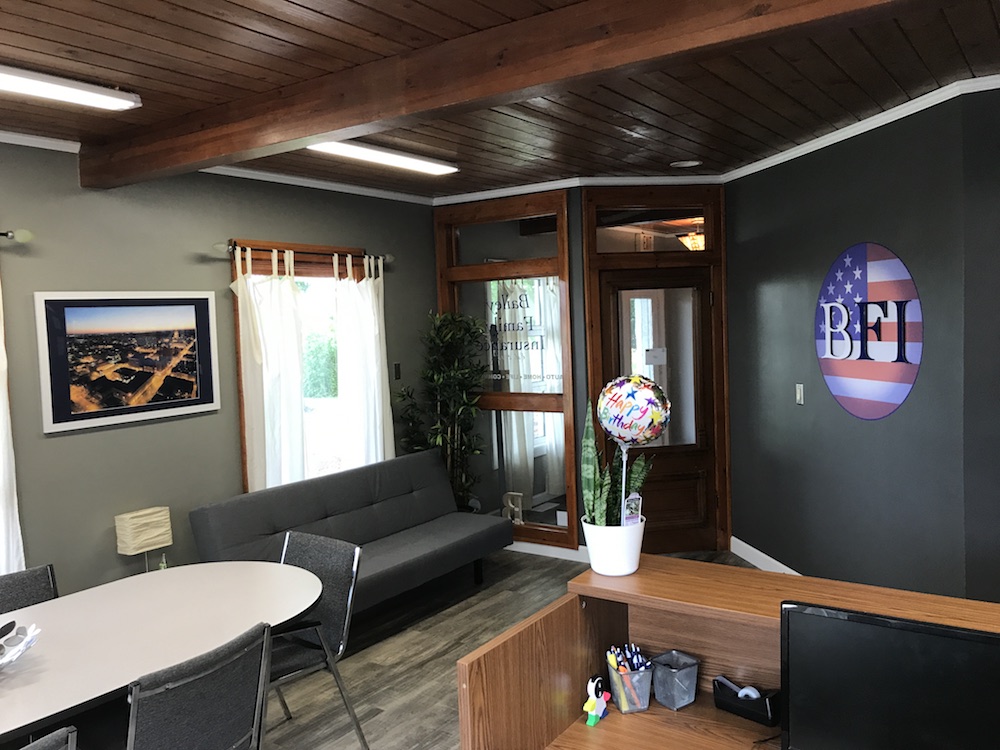 Why do business with Bailey Family Insurance?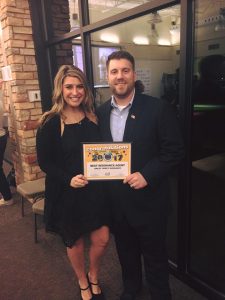 Unlike a captive, or direct insurance company who only offers their own proprietary products, our agency is 100% independent of any one company. Many insurance consumers don't fully understand just how important that really is.
When it comes to something as important as insurance, it's imperative that you work with an agency who has an in-depth knowledge of multiple insurance products, companies, and guidelines — not just one.
At the end of the day, what separates one agent from another, is their ability to proactively service their policy holders, and their knowledge of the insurance industry, products, and different situations that may present themselves to their clients.
Independent Agent Vs. The Rest
Here is a quick comparison of the differences between an independent agency like us, and the various other types of companies that are out there: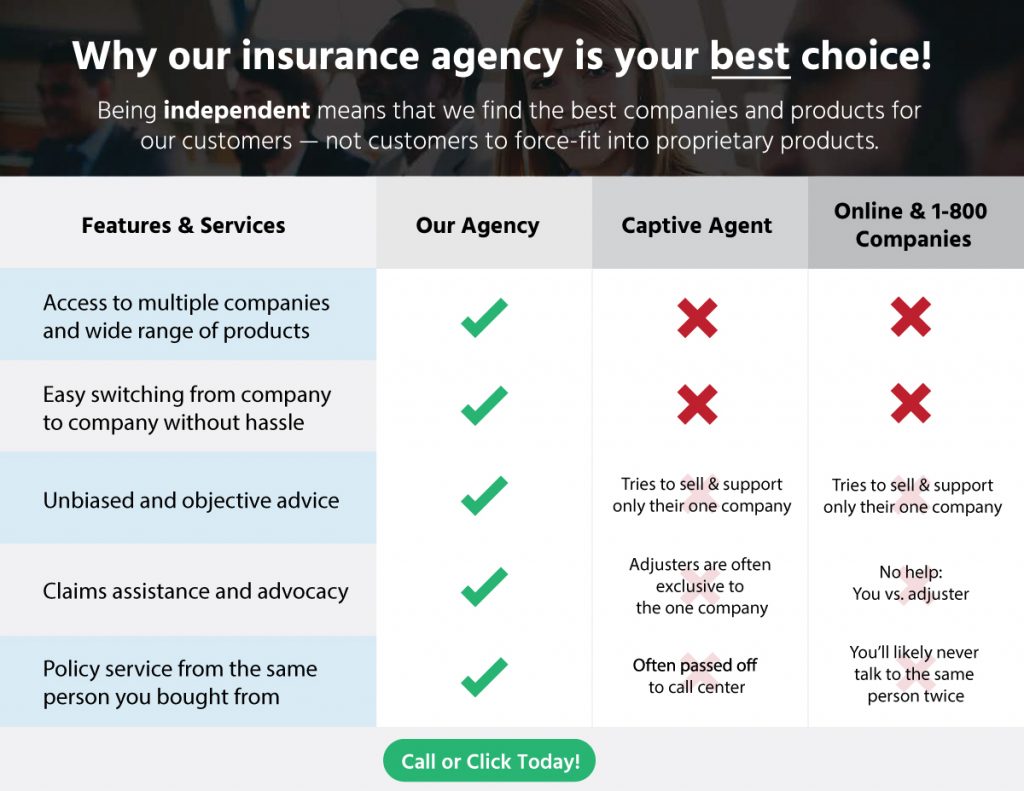 If you'd like to get started with a complimentary quote and/or policy review, we'd be happy to help you any way we can. Simply complete the fields below to get started online in a matter of seconds.
We appreciate the opportunity to help you, and look forward to servicing your insurance needs! Feel free to call us directly if you have more detailed questions.